Question:
How do I know if I'm in isolation?


Answer:
Before going into isolation:
Before you are placed into isolation, you will be notified that we have detected the site harmful or potentially harmful. Click Continue to this website to be placed in isolation or Return to previous page to go back.
Warning Icon
The warning icon next to the URL indicates that the user should proceed with caution.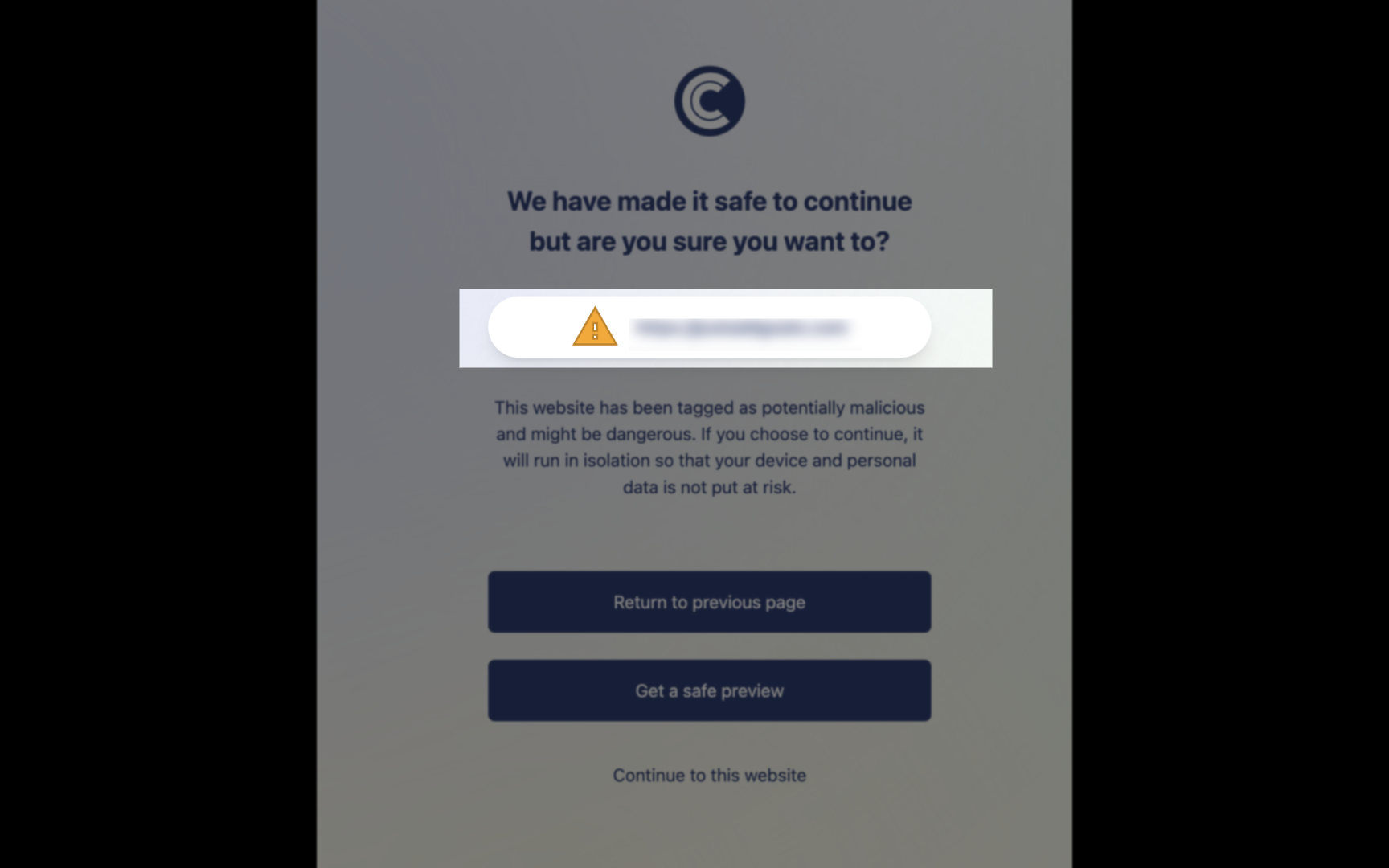 Stop Icon
The stop icon next to the URL indicates that the user should consider not moving forward to this webpage.

Dual Isolation Modes:
There are now multiple ways you can go into isolation mode. Depending on your administrator settings you will be able to choose which type of isolation mode to navigate towards. Our Dual Isolation Modes allows the administrator to choose if end-users should see the interstitial page or go directly into isolation when you encounter a suspicious website.
Option 1
Direct to isolation with no details on why isolation is happening.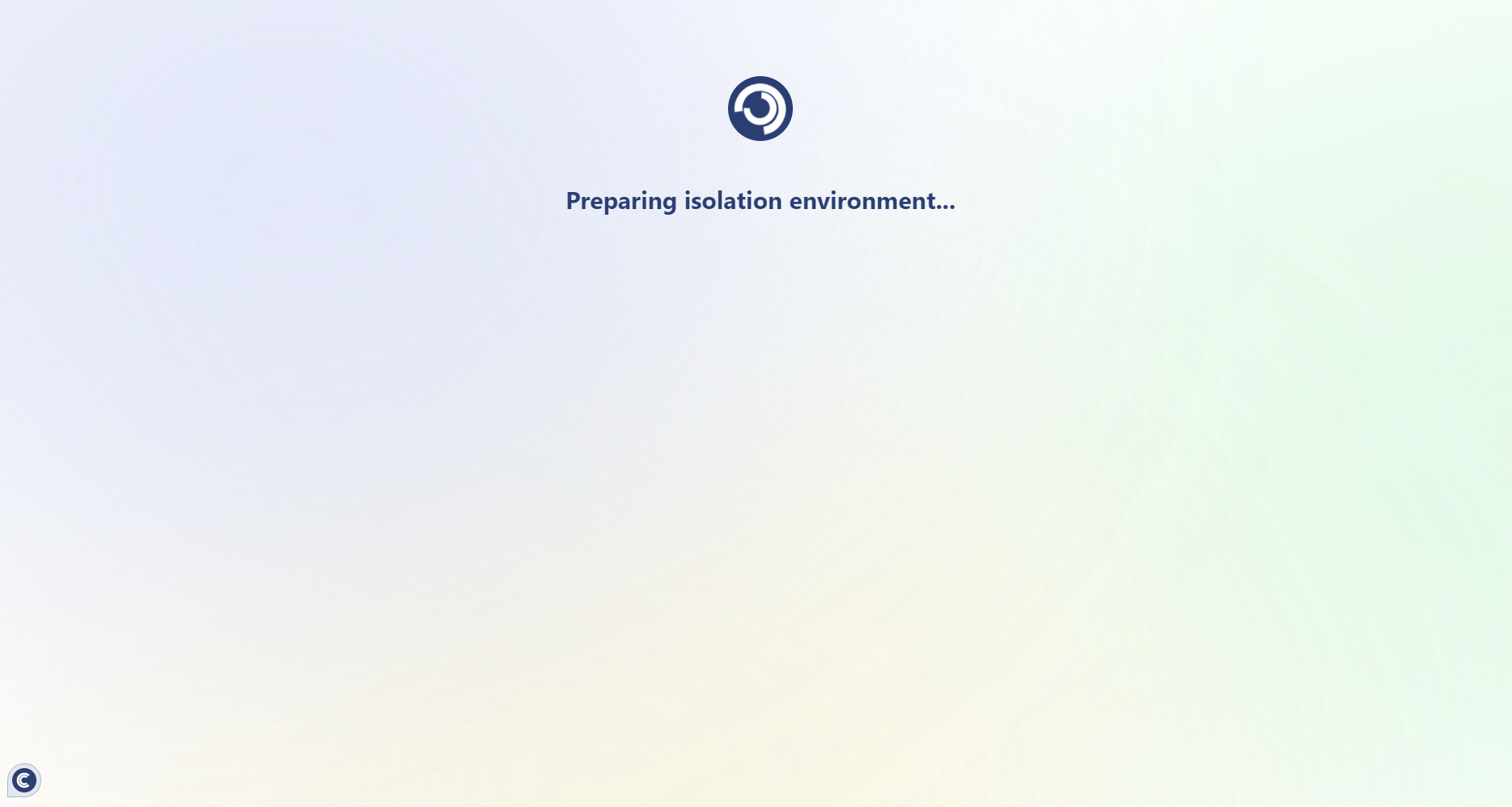 Option 2
Isolation interstitial page with details on why isolation is happening. (Refer to Image 1)

While in isolation:
You will know if you are in isolation by an indicator on the bottom left of your browser that reads You're in isolation mode. To find out more, click Why?
Here you will get a detailed breakdown of why Conceal decided to place this into isolation and site info. Here you can see the risk percentage, why it was flagged, how many vendors saw it as harmful, how many threat types ran this analysis, when the threat was first identified, and how long ago the last analysis was. You can close this window by clicking the X in the upper right hand corner.
There is a Camera Icon that allows you to see a preview of the site going into isolation (if your customized or administrator's settings allow it)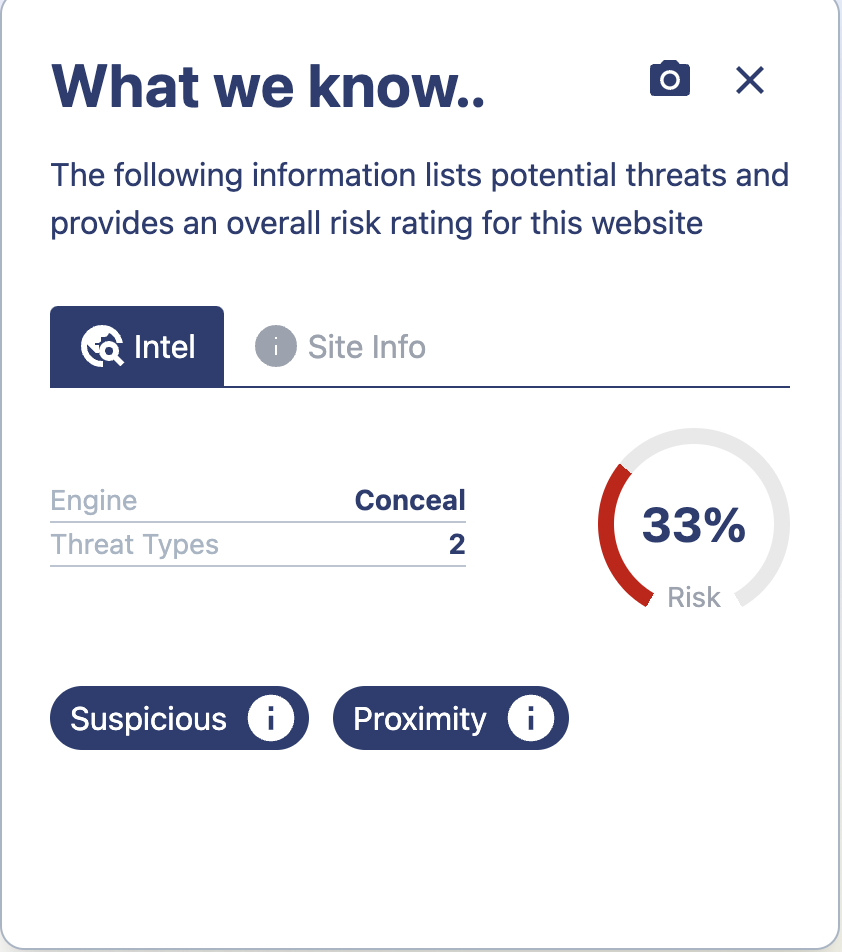 Video Reference:


*Never hesitate to contact your Customer Success Manager for any questions or concerns. You may also open a support ticket at support.conceal.io by scrolling to the bottom and clicking Submit a request.
0
0
Was this article helpful?
0 out of 0 found this helpful